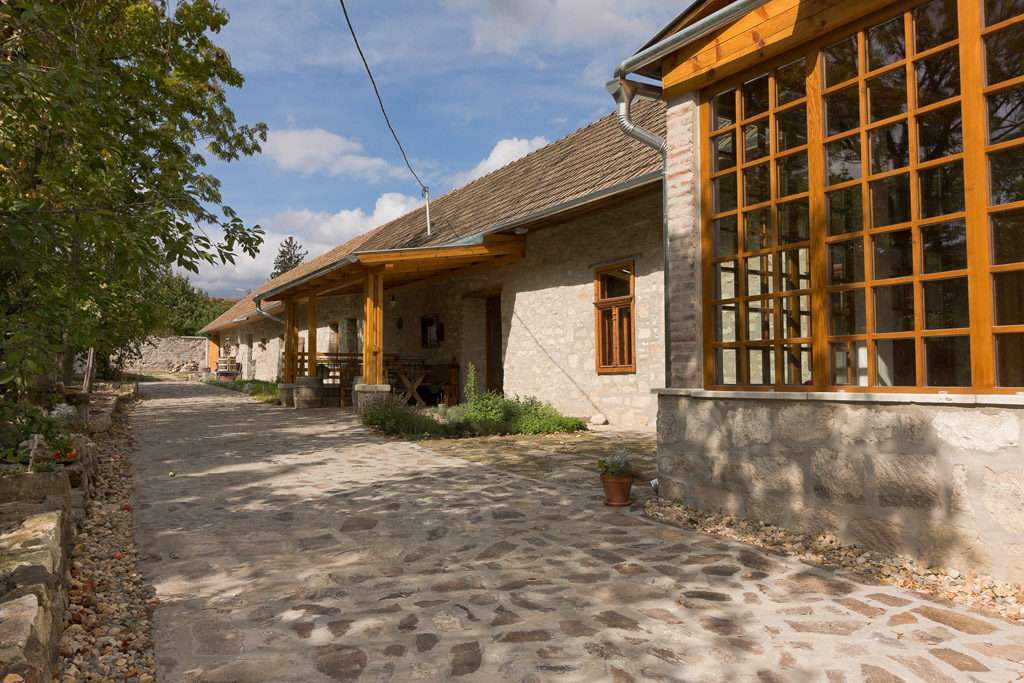 The winery of Szilvia Karádi and Zsolt Berger.
Controlled yield: 1 – 1.5 kg grapes per vine.
We use a basket press to obtain the juice. Some of our grapes are made into fresh dry wine bursting with flavour: Furmint-Hárs. Selected grapes from our two dűlő are fermented in the barrel and become single-vineyard dry wines. For our sweet wines we select grapes from the whole estate and, after fermentation in oak barrels, we bottle to preserve their fresh, fruity flavours.
We have vineyards in Palandor and Narancsi dűlő, excellent south-, southwest-facing plots. Of our 4.6 hectares currently 3.6 hectares produces grapes. There are Furmint and Hárslevelű vines in  Palandor-dűlő. Our single-vineyard (dűlő-szelektált) dry wine includes some Hárslevelű. Some of the grapes for our Furmint-Hárs grow here. The harvest starts here every year, when we select the grapes from the oldest vines.
The vines in Narancsi are almost exclusively Furmint. This southwest-facing vineyard has a cooler microclimate thanks to which even the late harvested grape still have delightful acids. This is where we pick the grapes for our sweet wines too – if the wild animals do not get there first!