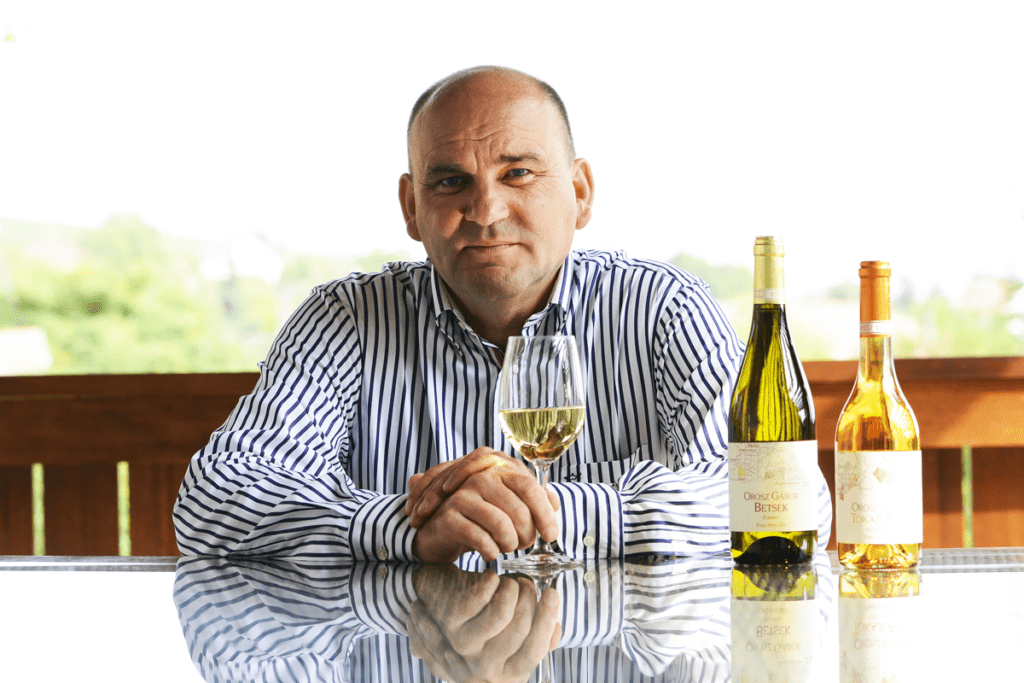 I was born and raised in the Tokaj region, spending my childhood in the vineyards of Mád. I feel lucky that it is here that I have also found a fulfilling life. In the family, especially on my father's side, our ancestors were vintners for several generations and owned vineyards in the surroundings of Mád. Despite the nationalization of our family lands during the Communist era, my father still pursued winemaking in the smaller vineyards that continued to remain in our possession. That was how we were able to sustain our winemaking and produce a couple of barrels of wine for our own consumption. 
In 1994, after my compulsory military service, I started to work as a viticulturist and winemaker for Gundel Winery in Mád. Continuing family traditions, I became a "modern" vintner. In 1995, after starting the Orosz Gábor Pincészet Company (Gábor Orosz Cellars), I assumed full control of my father's business. Initially we were only making bulk wine, but that year I fortuitously met Csaba Malatinszky, who persuaded me to bottle my wines. 
Preferring to be in the background of local events, my desire is to reflect the passion I have for the Tokaj wines and the region of Tokaj.