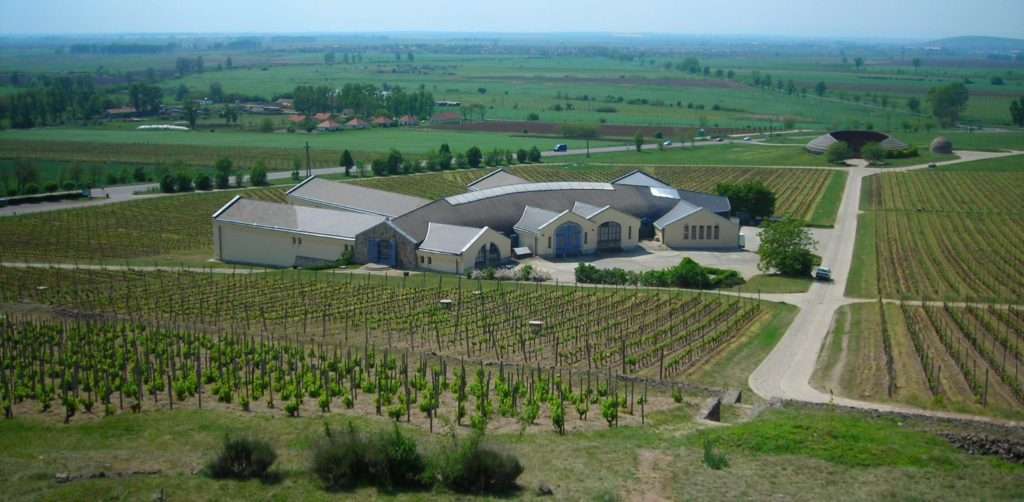 The Disznókő property was first mentioned in land registries in 1413, and winemaking must have been well-established by 1732, when the vineyard was declared a first growth in the first Tokaj classification. Historically owned by various aristocratic families, the estate was nationalized under Communist governments in the 20th Century. Since 1992, the estate has been under the ownership of AXA Millésimes, the French Bank division that also has properties such as Château Pichon Baron and Quinta do Noval in its portfolio.
Disznókő's vineyard terroir is extremely favorable for the development of botrytis. Located on steep, mostly south-facing slopes at the foot of the Tokaj escarpment, it benefits from warm autumn days followed by cool nights, which bring morning mists generated from nearby rivers and marshland. The soils are clay over mineral-rich volcanic rock, warm and nutrient-rich, and have good water retention.
The majority of the vineyard is planted to Furmint, with Hárslevelű making up the next largest portion. Zéta and Yellow Muscat are planted in much smaller quantities. The Kapi plot is at the top of the vineyard and features a lighter clay, and more gravelly volcanic soil.
The winery is a modern, gravity-fed affair set into the vineyard slopes. Grapes are fermented in stainless steel tanks and aged in barrels in subterranean cellars which, as well as cool temperatures, have 90- 95 percent humidity and sport soft, black cellar mold on the walls. The range of aszú wines are made in the traditional Tokaj manner with botrytized, unfermented grapes added to a base wine made from the previous vintage.